Our shop at Heysham is renowned for being one of the best in the area due to the quality of products on offer, pricing and customer service. We have a policy that everyone that comes through our door receives a first class service, no matter how small or large their purchase might be. Our staff are knowledgeable and amenable and they are prepared to give advice at any time should it be required.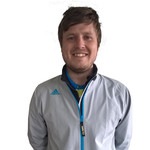 Trevor Newsham - Head PGA Professional
Hi, my name is Trevor and I have been associated with Heysham Golf Club since the age of 10 when I became a member. I fell in love with golf and represented Lancashire at a young age before 2 years at Myerscough studying Golf. Since turning Professional in 2007 I have progressed into the role of Manager and became a partner in the business in 2014. As Manager I control the shop business as well as fulfilling the role of head professional with Ryan busy coaching daily. I still find time to do around 15 lessons a week and have a good group of youngsters I teach on a regular basis. One day it would be my pleasure to watch these youngsters turn into Professional Golfers.
---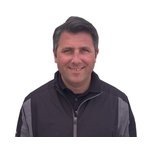 Ryan Dône - Head PGA Professional
Hi, my name is Ryan and I have been Head PGA Professional at Heysham Golf Club since 1995. In the past 20 years I have built up a reputation in the North West as a well regarded swing coach and custom fitter. To this day I continue to have a busy schedule full of custom fit appointments and upto 60 lessons a week. I have worked with many golfers from beginners to Senior Tour Professional Gary Wolstenholme MBE. My greatest pleasure as a coach is seeing continuous development in all players, especially youngsters. One of my finest moments was seeing Jack Senior who i've coached since he was 8 represent GB & I in the 2011 Walker Cup at Royal Abdereen.
---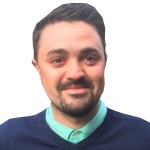 Paul Woodhouse - Assistant Professional
I am looking forward to working with a new team at Heysham after working in the local area at Lancaster Golf Club. Coming to work with an experienced and popular team in the area is exciting and I am looking forward to providing a top service in both retail and coaching. My goal is to help bring new members starting with my junior coaching i do as well as Summer Camps for those children looking to get into golf. I use GC2 when coaching and use the equipment for gapping helping golfers find their yardages. I can't wait to work for this award winning team at Heysham. I hope members and customer can pop in for a chat about golf in the near future.
---