Our shop at Heysham is renowned for being one of the best in the area due to the quality of products on offer, pricing and customer service. We have a policy that everyone that comes through our door receives a first class service, no matter how small or large their purchase might be. Our staff are knowledgeable and amenable and they are prepared to give advice at any time should it be required.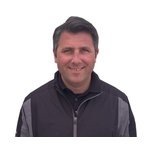 Ryan Dône - Head PGA Professional
Hi, my name is Ryan and I have been Head PGA Professional at Heysham Golf Club since 1995. In the past 25 years I have built up a reputation in the North West as a well regarded swing coach and custom fitter. To this day I continue to have a busy schedule full of custom fit appointments and upto 60 lessons a week. I have worked with many golfers from beginners to Senior Tour Professional Gary Wolstenholme MBE. My greatest pleasure as a coach is seeing continuous development in all players, espe
---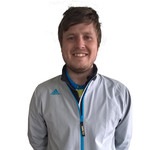 Trevor Newsham - Head PGA Professional
Hi, my name is Trevor and I am the Senior Professional at Heysham Golf Club. In my coaching I specialise in short game. This comes from my amateur career where I built a reputation for always getting myself out of a bad score with my short clubs. I look forward to working with you on your game whether it is the secrets of the short game, helping you learn the basics or to welcome your child into the game of golf!
---
---