Golf coaching is all about you and what you want to get out of your game. We pride ourselves on being good listeners and aim to provide the best possible professional advice, whilst ensuring each lesson is tailored and enjoyable for the golfer.
Why Coaching?
We're passionate about helping you play better golf.
Every golfer enjoys the game more when they're hitting good shots and playing well. This is our mission for you.
Think back to your last few rounds and try to pinpoint an area that cost you shots…
Maybe, you had too many three-putts as a result of poor distance control? Or did you miss too many fairways to the right meaning you had to chip out sideways? It could be that you play well in practice rounds with your friends but struggle to replicate that in competitions?
Through our experiences in the game and our PGA education, we appreciate that every golfer is different. That's why we offer a range of lessons and packages to suit everyone.
Lessons will cover:
Short Game
Long Game
Course Management
putting
mental
bunkers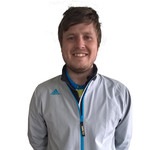 Trevor Newsham - Assistant PGA Professional
Hi, my name is Trevor and I am the Senior Professional at Heysham Golf Club. In my coaching I specialise in short game. This comes from my amateur career where I built a reputation for always getting myself out of a bad score with my short clubs. I look forward to working with you on your game whether it is the secrets of the short game, helping you learn the basics or to welcome your child into the game of golf!
---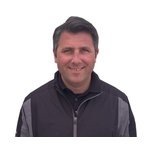 Ryan Dône - Head PGA Professional
Hi, my name is Ryan and I have been Head PGA Professional at Heysham Golf Club since 1995. In the past 25 years I have built up a reputation in the North West as a well regarded swing coach and custom fitter. To this day I continue to have a busy schedule full of custom fit appointments and upto 60 lessons a week. I have worked with many golfers from beginners to Senior Tour Professional Gary Wolstenholme MBE. My greatest pleasure as a coach is seeing continuous development in all players.
---