Enjoy better golf with our professional golf coaching
---
Here at ClubFit Golf, we believe golf coaching is all about you and what you want to get out of your game. We pride ourselves on being good listeners and aim to provide the best possible professional advice, whilst ensuring each lesson is tailored and enjoyable for the golfer.
Why Coaching?
Here at ClubFit Golf located at Heysham Golf Club, we're passionate about helping you play better golf.
Every golfer enjoys the game more when they're hitting good shots and playing well. This is our mission for you.
Think back to your last few rounds and try to pinpoint an area that cost you shots…
Maybe, you had too many three-putts as a result of poor distance control? Or did you miss too many fairways to the right meaning you had to chip out sideways? It could be that you play well in practice rounds with your friends but struggle to replicate that in competitions?
Through our experiences in the game and our PGA education, we appreciate that every golfer is different. That's why we offer a range of lessons and packages to suit everyone.
Lessons will cover:
Short Game
Long Game
Course Management
putting
mental
bunkers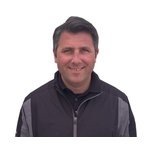 Ryan Dône - Head PGA Professional
Hi, my name is Ryan and I have been Head PGA Professional at Heysham Golf Club since 1995. In the past 25 years I have built up a reputation in the North West as a well regarded swing coach and custom fitter. To this day I continue to have a busy schedule full of custom fit appointments and upto 60 lessons a week. I have worked with many golfers from beginners to Senior Tour Professional Gary Wolstenholme MBE. My greatest pleasure as a coach is seeing continuous development in all players.
---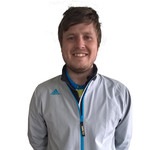 Trevor Newsham - PGA Professional
Hi, my name is Trevor and I am PGA Professional at Heysham Golf Club. After 15 years as a Professional working with a European Tour Coach I have developed my skills to become an incredibly well rounded Coach giving lessons to many golfers throughout the local area. I specialise in the short game developing my strong skills as a player into coaching, keeping information simple and practice fun! You will see me often in & around the Professional Shop keeping the cogs turning with Clubfit
---
I first met Trevor when I started playing golf seriously and was so impressed with the Heysham Golf Club Pro Shop set up that I booked a series of lessons with him travelling 50 miles from Bolton. Excellent instruction with many valuable tips has seen my sister, brother in law and myself return to play at Heysham several times a year since. Trev, you're a star! Just a pity you aren't clean shaven but then that's typical of your generation!
Graham Brooks - Visitor
I felt that Trevor pitched the lesson perfectly for my level of no experience, and I left the lesson with the confidence to be able to swing a club and hit the ball. This I practice on the Driving Range on Friday with some success. Thank you
Colin Chapman - Range Member
I really enjoyed my lesson, great feedback and coaching with Trev
Tina Lynch - Visitor
Ryan was extremely helpful and explained my faults and how to rectify them in simple terms. I will be back!
Andrew Garstang - Visitor
I was recommended to Ryan a few years ago, as I had previously been to two different golf pro's to help using a driver but to no avail. Ryan was fantastic, not too technical and got everything going and with his help reduced my handicap from 23 to 15.8. I have now gone back to Ryan after an illness and he has now added another 20/30 yards to my driver. 100% recommend Ryan to anyone.
Ian Felton - Visitor
This was the third session of 6 sessions booked, up to now I feel I have gained a greater knowledge of what's expected of me, as a player of this complicated and very frustrating game. Ryan is a very professional tutor, and with his guidance I feel I am improving my game with every session. Looking forward to my next one
Tom Edwards-Morris - Visitor